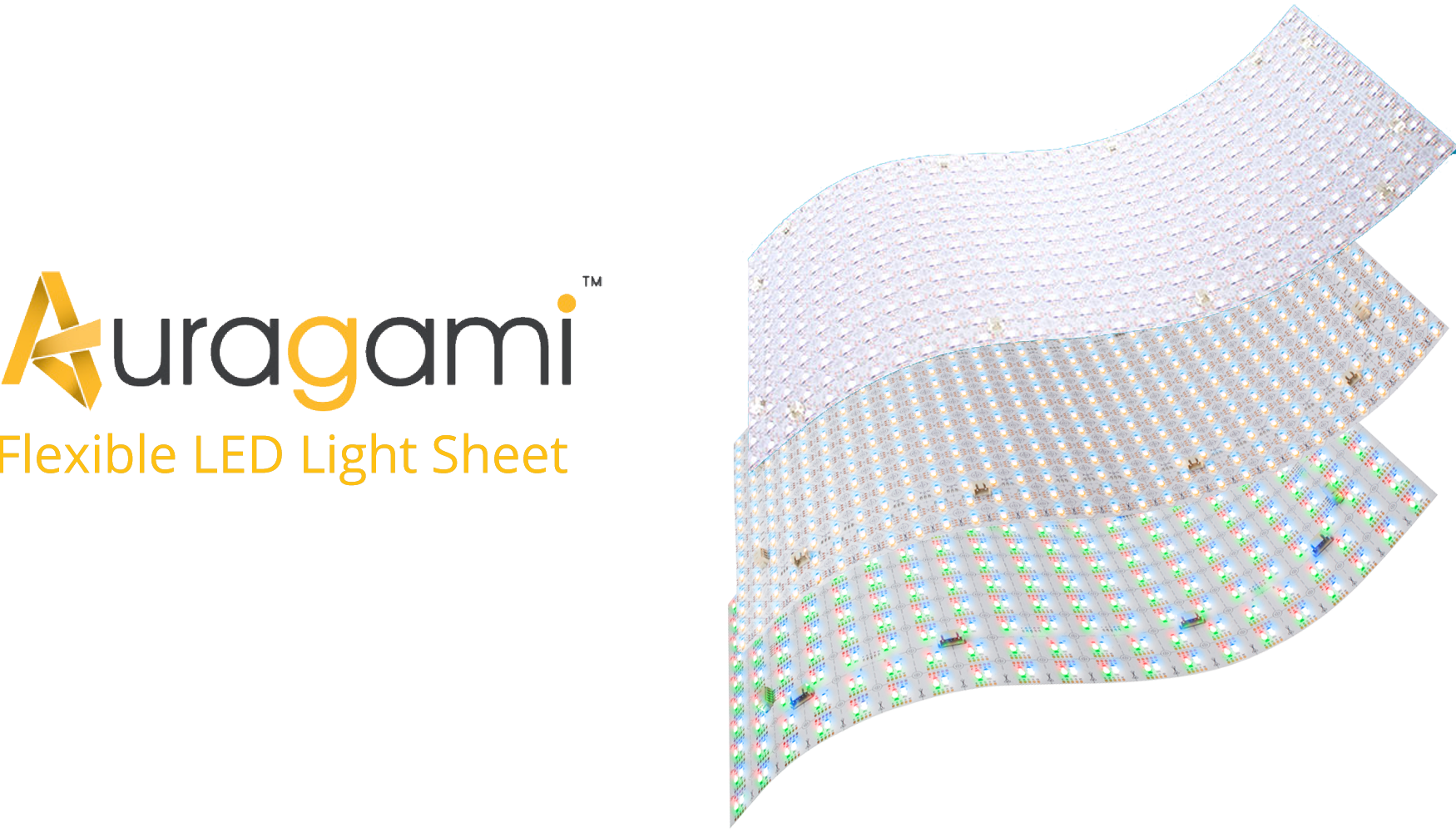 Single Color White (SCW)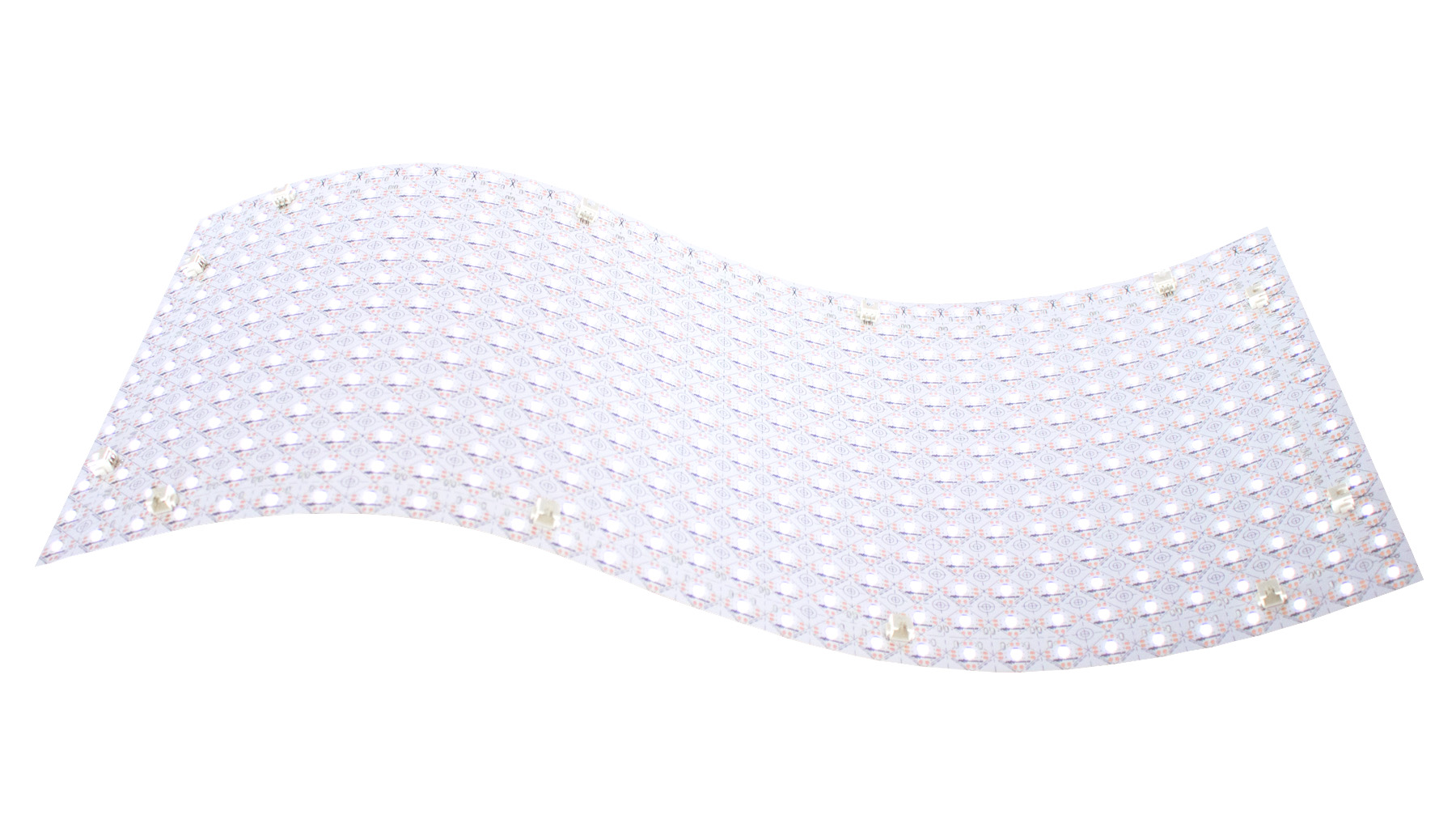 The original Auragami Flexible LED Light Sheet, Single Color White, first hit the market in 2018. Over 20,000 light sheets were sold in the first full year with ZERO reported failures. Auragami Single Color White is available in 2700K, 3000K, 3500K, 4100K, 5300K, and custom color temperatures.

Spec Sheet
Manual
Tunable White (TW)

Auragami Tunable White offers an adjustable white range from relaxing 2700K warm white to focused 6500K cool white. Tunable White is a powerful light sheet for backlighting applications. Use it to draw out the most desirable hues from your backlit surface materials.

Spec Sheet
Manual
RGB + 5300K White (RGBW)

Auragami RGB + W (5300K) premieres as one of the most configurable and intelligently-designed RGBW light sheets available. Auragami RGBW can render over FOUR BILLION colors and offers a virtually unlimited number of cuttable configurations. Dedicated LEDs offer deeply saturated color.

Spec Sheet
Manual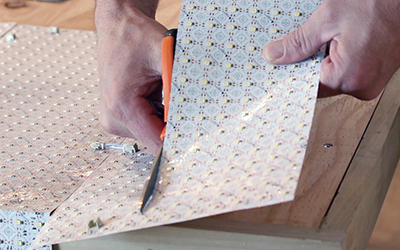 Cut
Cut Auragami any way you want and maintain UL Listing. Remove a single LED or LED group right on the job site
Fold
Fold Auragami around corners to illuminate edges for seamless lighting across adjacent surfaces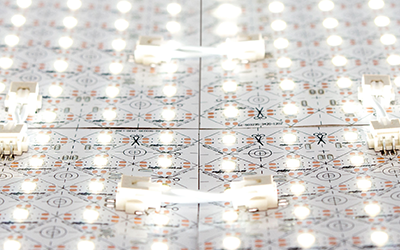 Connect
Auragami offers plug-and-play connectors that are engineered for seamless sheet-to-sheet connections
Tight LED Pitch
Close Proximity Backlighting
Customizable
Up to 664 LEDs per square foot with each diode consuming leess than 0.03 watts
Evenly backlight certain materials with as little as 3/8? (9.5mm) of clearance
Customize CCT, voltage, size, shape, LED pitch, connectors, lensing, and more
Ultra Bright
Simple Installations
Long Lifespan
With 1100 lumens per sheet, Auragami provides the perfect balance of lumen efficiency, brightness, and LED pitch.
Shape Auragami to size right on the job site for a perfect fit
Auragami consistent performance over its 50,000 hour rated life
Superb Color Rendering
Plug & Play Connections
Advanced 5-Year Warranty
Render colors in vibrant detail with a consistent CRI up to 95+
Simple plug-in connections accessories are engineered to connect sheets together
We stand behind our products with our advanced 5-year warranty