[metaslider id=1014]
A New Way of Light.
TILT lighting is more than a revolutionary new lighting fixture. It's a pane of pure brilliance that changes the entire mood of a room. It's so simple to install, you'll wonder if you missed a page of instructions. It's a flexible design element that frees you from compromise. And on top of all of that, it's an efficient, energy-saving lighting unit that will save money over the course of its long, long life.
The best way to understand the benefit of a TILT light is to experience one firsthand. If you haven't, we'd like to provide the next best thing. There are so many reasons to choose a TILT light fixture that we've broken them out into three main categories: efficiency, ease of install, and pure beauty.
Most of all, TILT is designed for the people who flip the switch. The people who live, work, and thrive under its light every day. TILT creates an environment where people feel more productive under light that feels like it comes straight from the sun. That's an experience that's hard to describe, but once you experience it, you'll never forget it. It's a whole new way of light.
Tilt Brings the Room to Life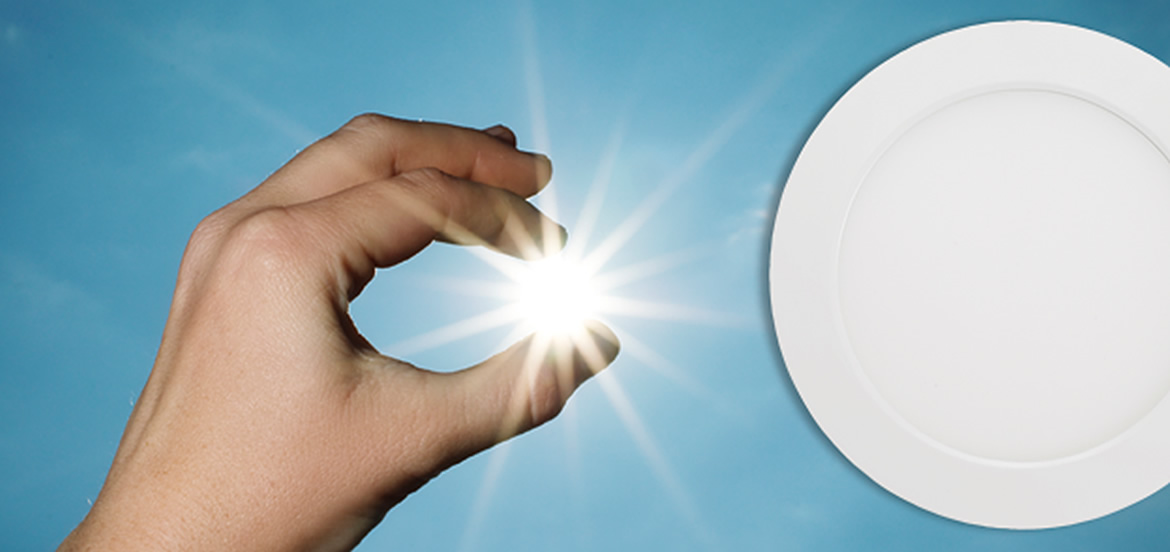 If someone has never seen a TILT fixture in action, we like to take them through a little demonstration. In one of our offices, we've installed TILT panels next to traditional fluorescent fixtures. First, we turn on the fluorescent. Then, the TILT. The difference is literally night and day.
Under the TILT fixture, colors become truer. Dark corners of the room suddenly pop into focus. The room becomes bathed in a pure, natural light, similar to what you would see outside or through a skylight. It feels like you've taken off your sunglasses.
That's the impact of a TILT light. Forget the cost savings, or the ease of installation. These are lights you want to live and work under. When we talk about bringing the sun indoors, we don't mean it's just really bright. We mean it's natural. TILT makes a room feel more like a place you want to spend time in.
So yes, we have optimized the lumens, CRI, color tempterature, and beam angles. But the mark of a true lighting revolution isn't in the numbers. It's got to pass the eye test. TILT does that with flying colors.
Tilt Just Clicks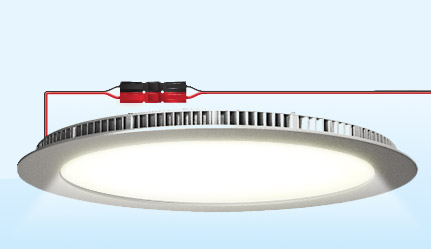 "That's it?" We've heard those words hundreds of times from contractors the first time they install a TILT fixture. It's so simple, they ask to see it again, like it's a magic trick. But it's all true. TILT is sophisticated lighting technology that's even accessible by DIY'ers.
TILT runs on low-voltage wiring that's safe and efficient, using less energy and less conduit for more effective results. TILT fixtures are easily reconfigured and simple to move for access to the space behind the fixture. Using its quick-connect system, electricians can install a small room's worth of lighting in the time it used to take them to install one light.
TILT is ideal for low-profile ceilings, or anywhere space is at a premium. Using the most advanced technology we have, TILT lights were designed to require less power and space than other fixtures, while giving off significantly less heat. So you can install them anywhere you want, quickly and easily.
Tilt For the Long Haul
If you think you know how much energy, maintenance, and time TILT lighting will save you, you might want to sit down. Over its lifetime, the low energy usage of TILT will substantially lower your electricity bills. That's a given. TILT is the kind of light that you install, and then forget about for years.
There are no bulbs to replace, because TILT is a pane of pure light. You don't need to worry about mercury disposal or ongoing maintenance with a TILT fixture. Whereas traditional bulbs waste a lot of energy giving off heat or making noise, TILT runs cool and quiet, transforming more energy into light.
While TILT offers big benefits over the long term, you'll find that it pays for itself in a short time. Not just through energy savings and lowered maintenance costs, but in never having to worry about it. Just install it, then enjoy it. For years to come.
Slim profiles (less than 1/2″ thickness)

Plug and play easy installation

Flush mount

Clip into drywall

Constant Voltage design results in a reduction of operating temperature

Energy saving and maintenance free

IC rated, CE certified, and RoHS compliant
Applications
Architectural

Hospitality

Schools

Retail

Healthcare

Residential & Luxury
– Product Overview
– Technical Specs